HuaDe Carpets Group is one of leading manufacturers of machine-made carpet in China, established in 1986. HuaDe Carpets Group owns ten factories around China, equipped with advanced machines from Germany, Britain and Belgium, 66 tufted carpet machines, 45 Wilton carpet machines, 30 Axminster carpet machines, five after-organizing production lines, and two carpet yarn production lines. With more than 5,000 workforces, HuaDe Carpets Group can produce 15 million square meters of carpet per year and the urgent order can be delivered within just seven days.

As following we mainly offer hotel carpet, office carpet and handmade carpet, Axminster carpets, Wilton carpets, tufted carpets, nylon printed carpets, carpet rugs, carpet tiles, car carpet and more.

Products are mainly offered:
(1) Axminster carpet
(2) Tufted carpet
(3) Carpet tile
(4) Wilton carpet
(5) Hand-made carpet
(6) Artificial silk carpet
(7) Car mat
(8) Carpet rug and other carpets

HuaDe Carpet Group has formed a scientific management system, Specialized production scale. The company has passed ISO9001:2000 international Quality Certification system. The product has passed the EU CE certification and can be freely circulated in all member states of the EU; it has also been awarded the Advanced Green Environmental Label Use Permit of the American Carpet Institute (CRI) Indoor Air Quality Testing Project, and has passed the "China Environmental Protection Carpet" and "International Environmental Protection Carpet" successively. "Certification.And many times through the German Fraunhofer Laboratory (Fraunhofer), the German Textile and Flooring Association (TFI), the British Intertek Inspection Group (INTERTEK) various types of testing and certification.
Our products are selected by Hilton, Intercontinental, Marriott, ACCOR, Harbor Plaza, Starwood Hotels & Resorts Worldwide and other high-star hotels and business chain hotels around the world.

Our group company is the carpet professional committee of China Arts and Crafts Association
Founding Vice President Unit.

The company is also an executive director unit of China Guangdong Home Building Materials Chamber of Commerce, covering the entire home building materials industry chain such as home furnishing, hardware, building materials, ceramics, bathrooms, and furniture customization.

To provide you with one-stop service solutions for home building materials.



HuaDe Carpets Group OEM/ODM service is available

And regional distribution agency services




Our production base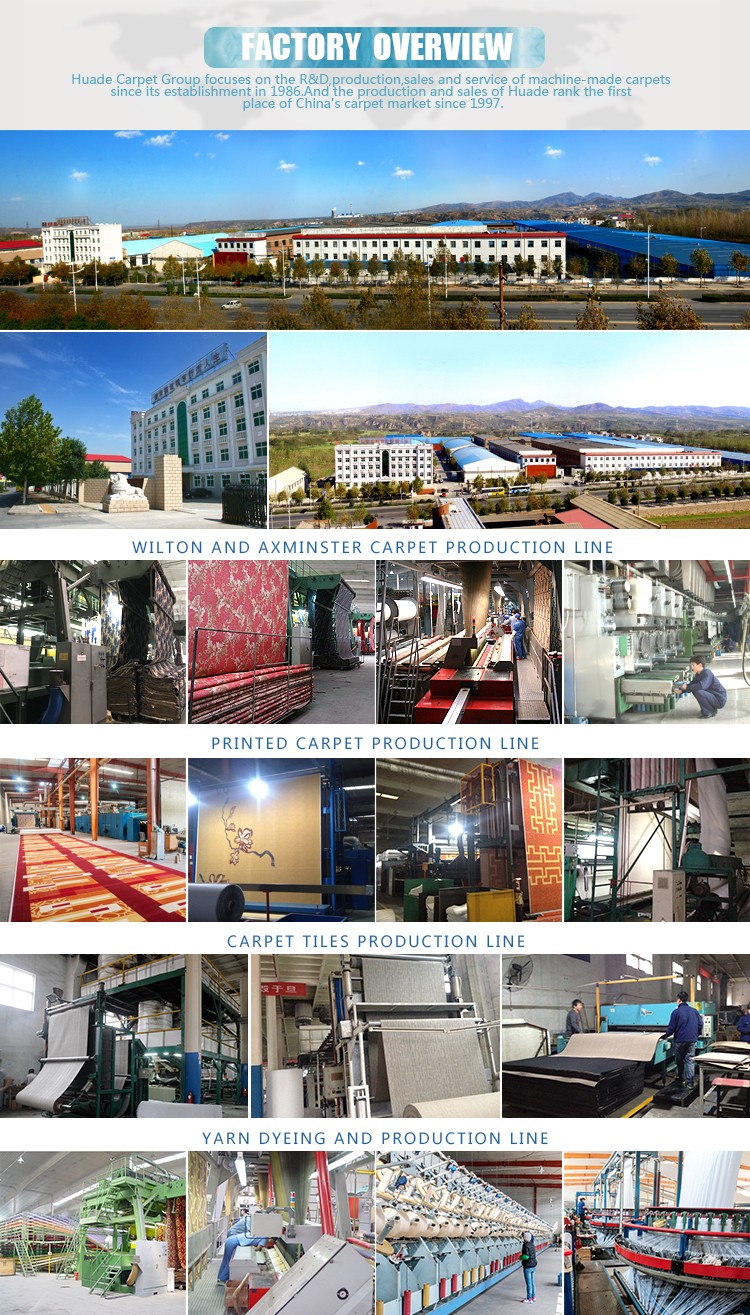 Domestic and foreign exhibitions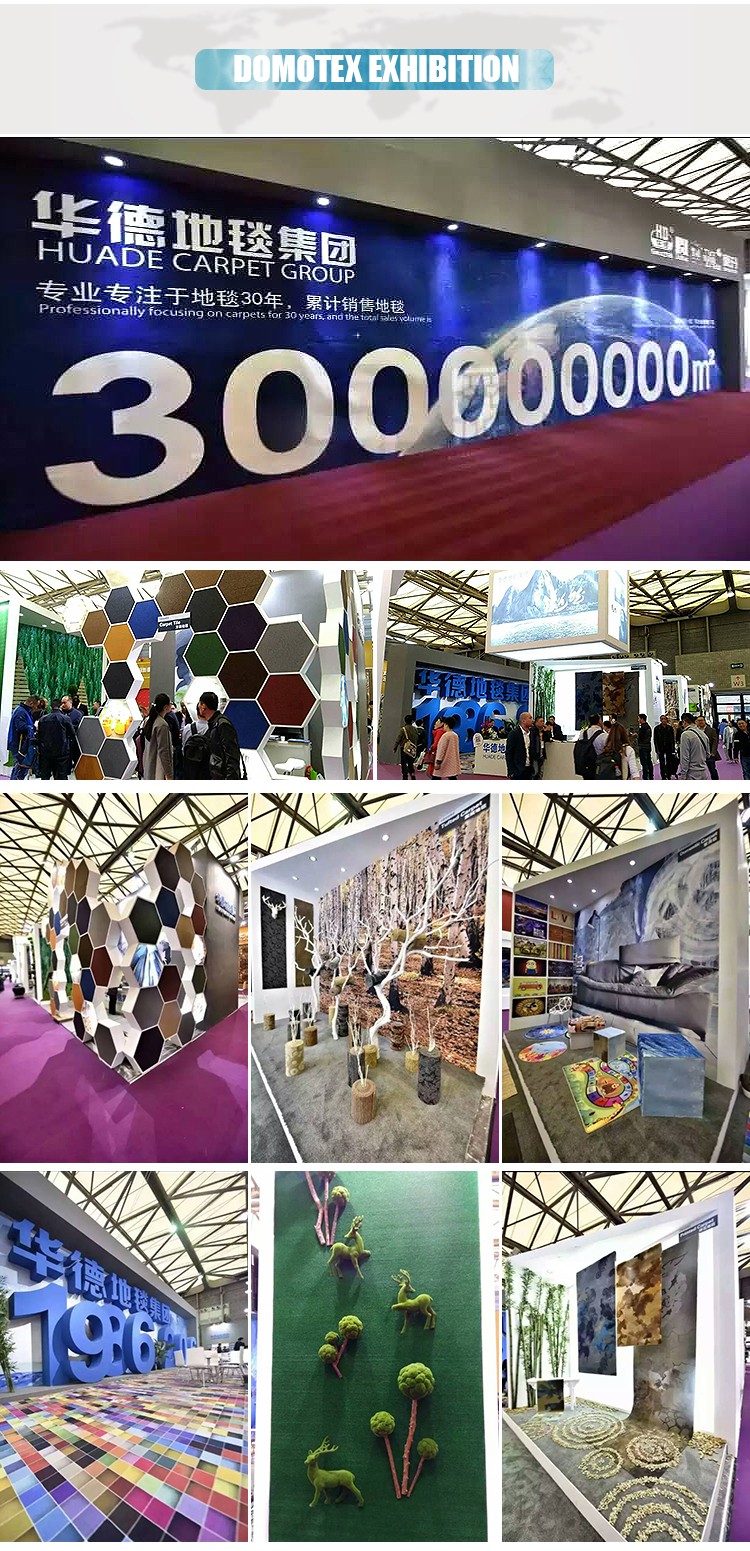 Product design and production solutions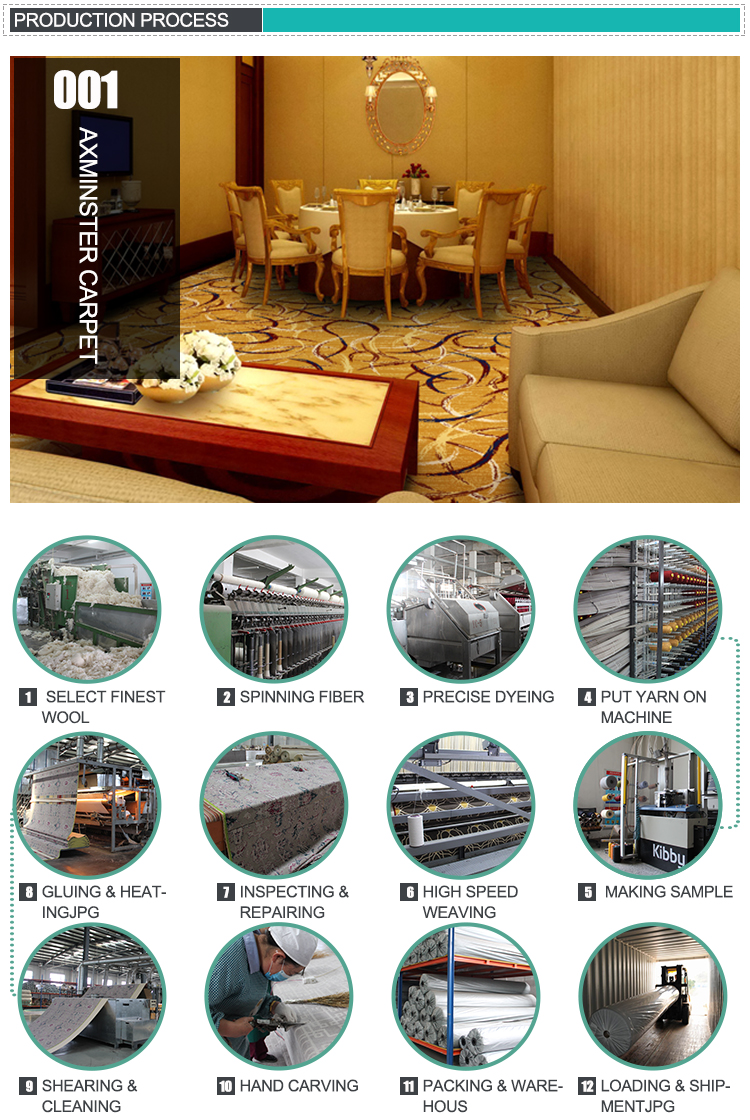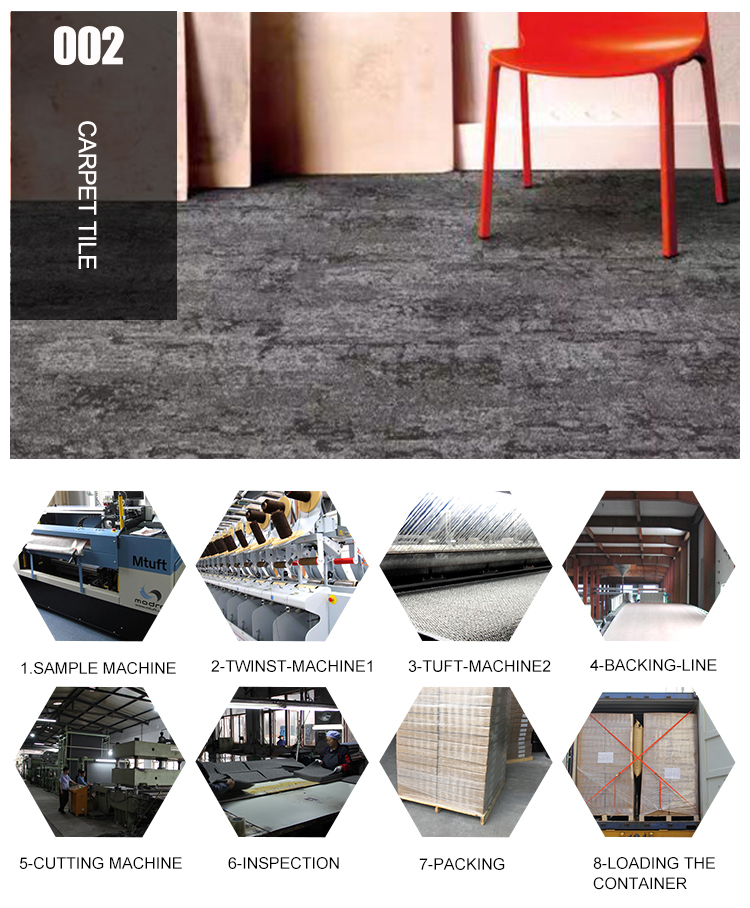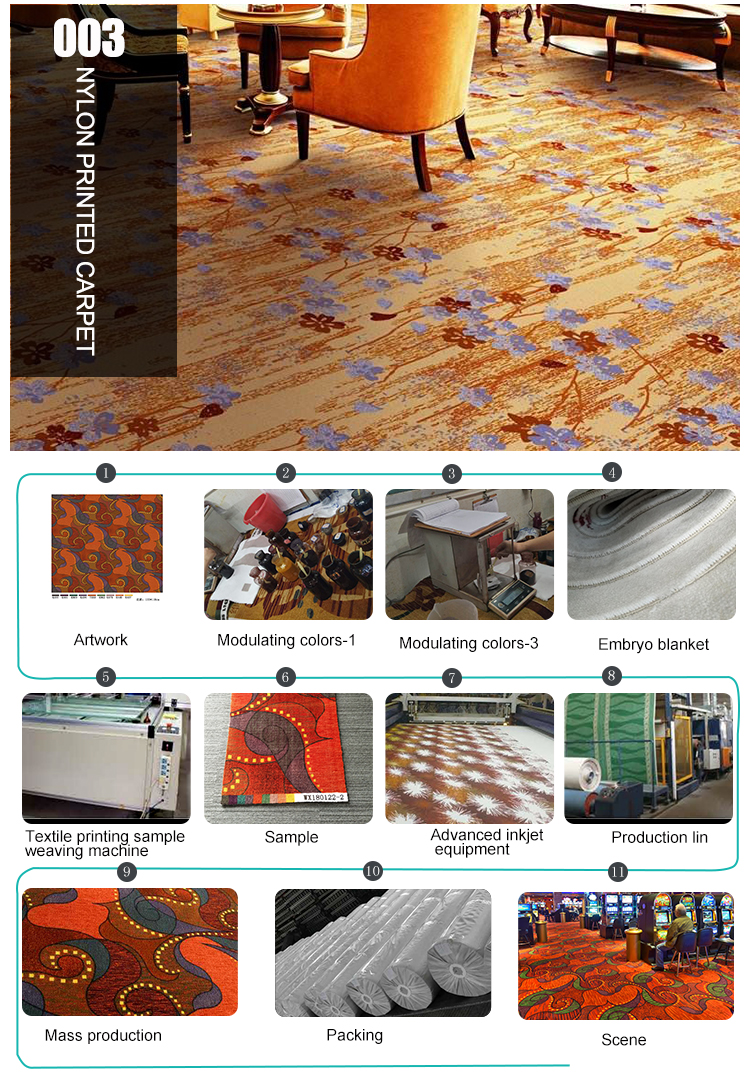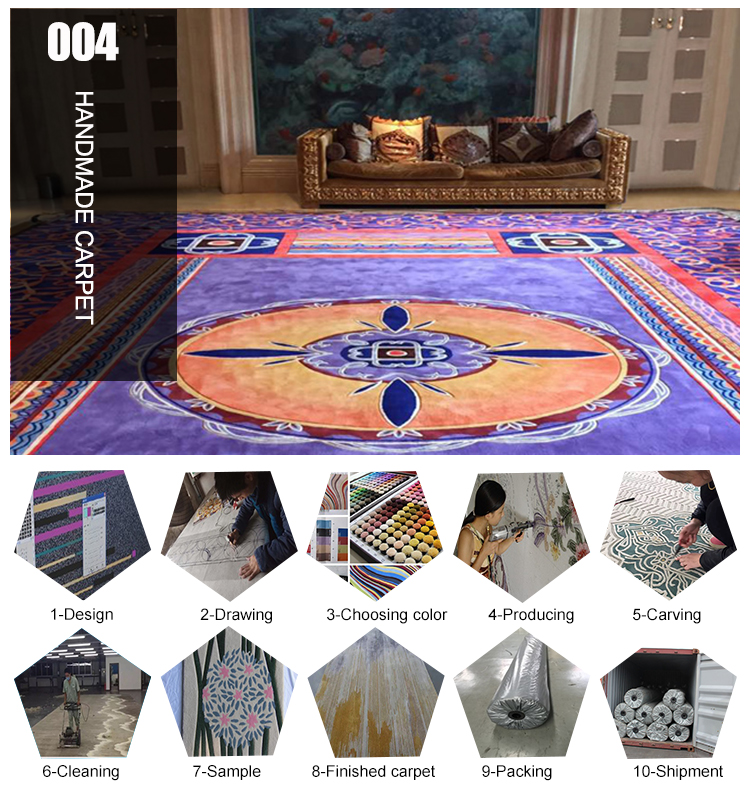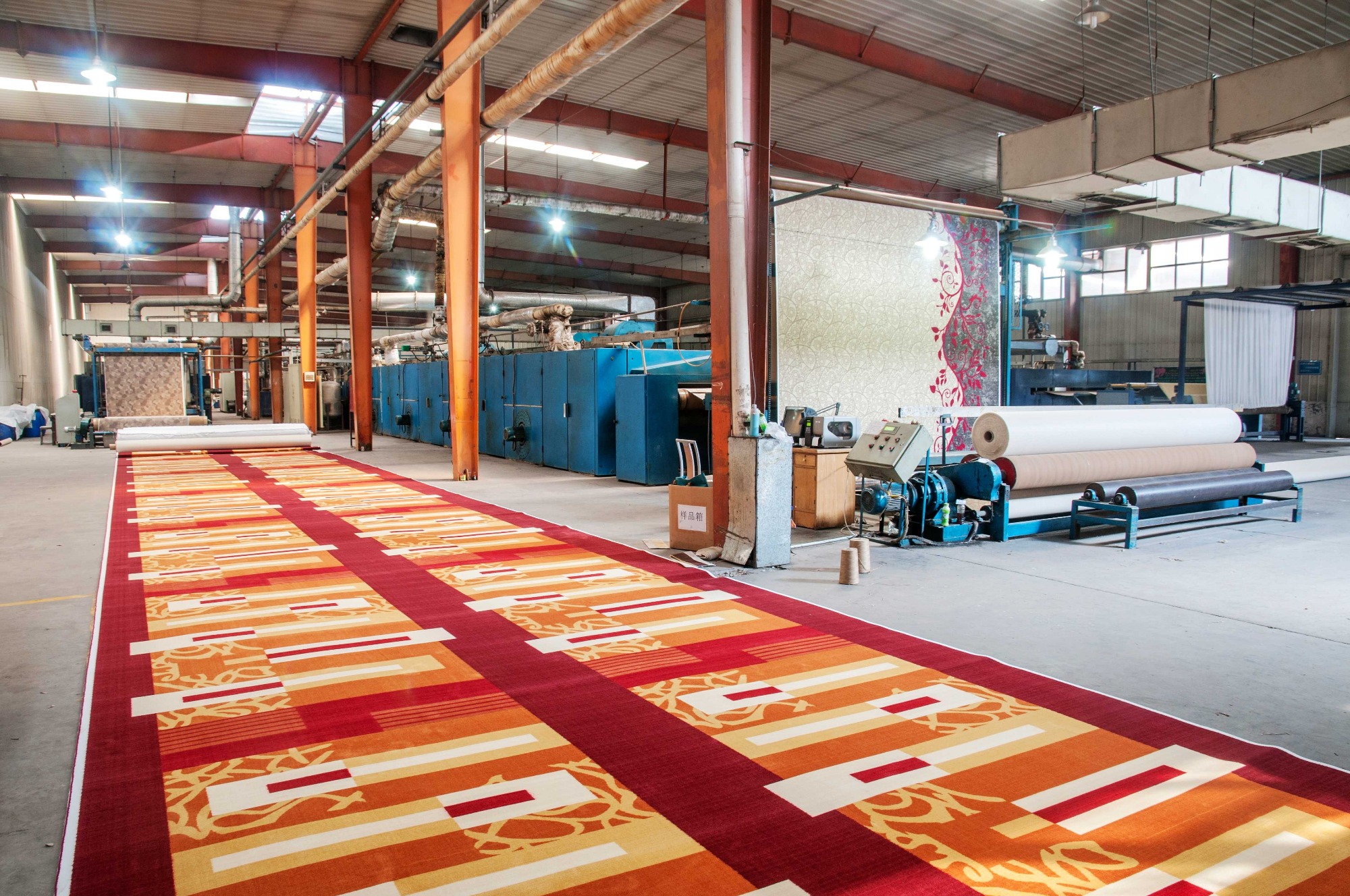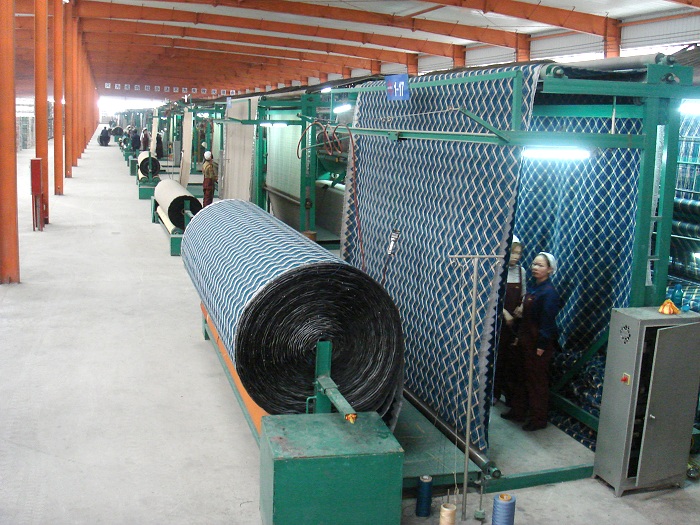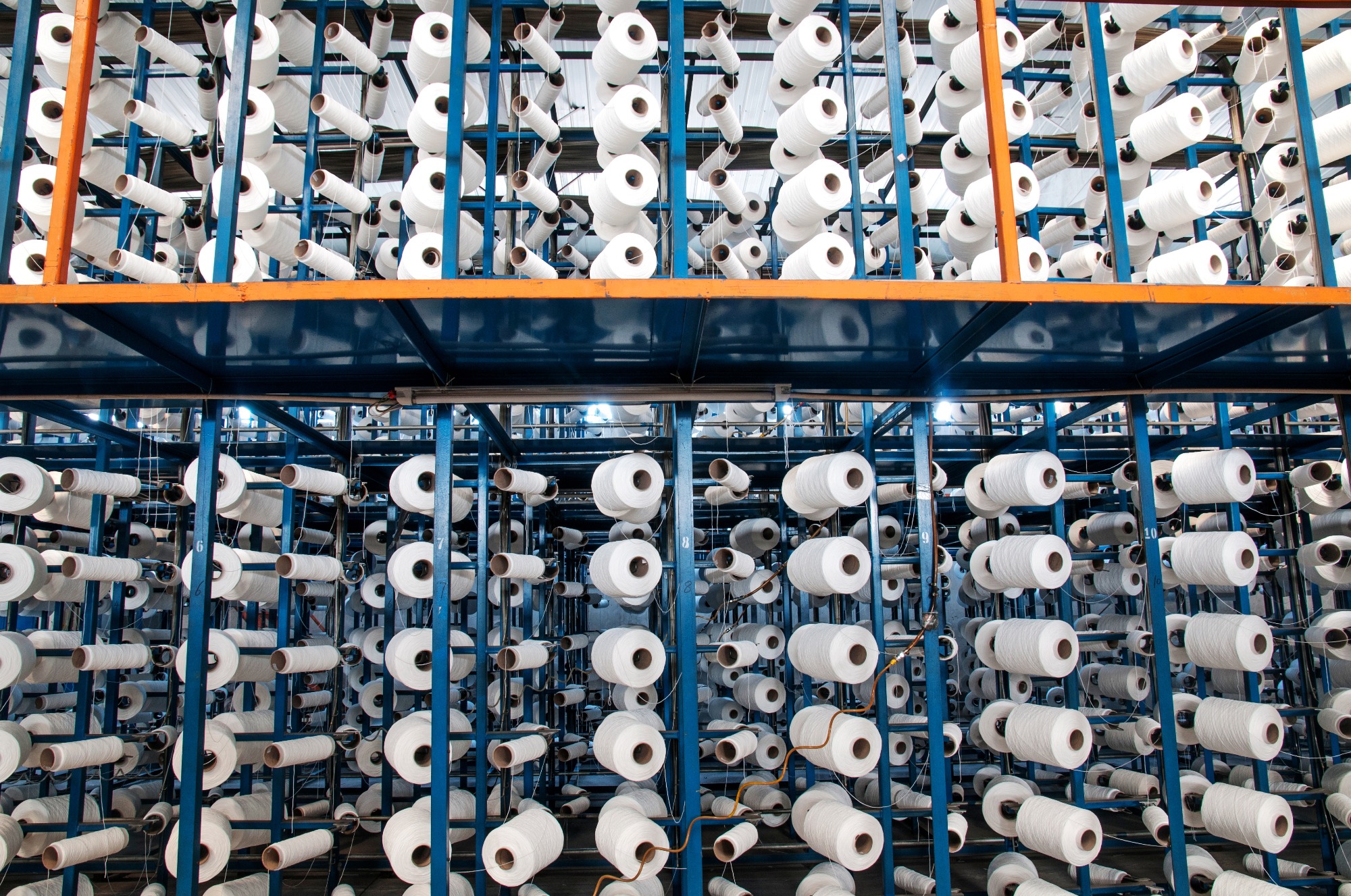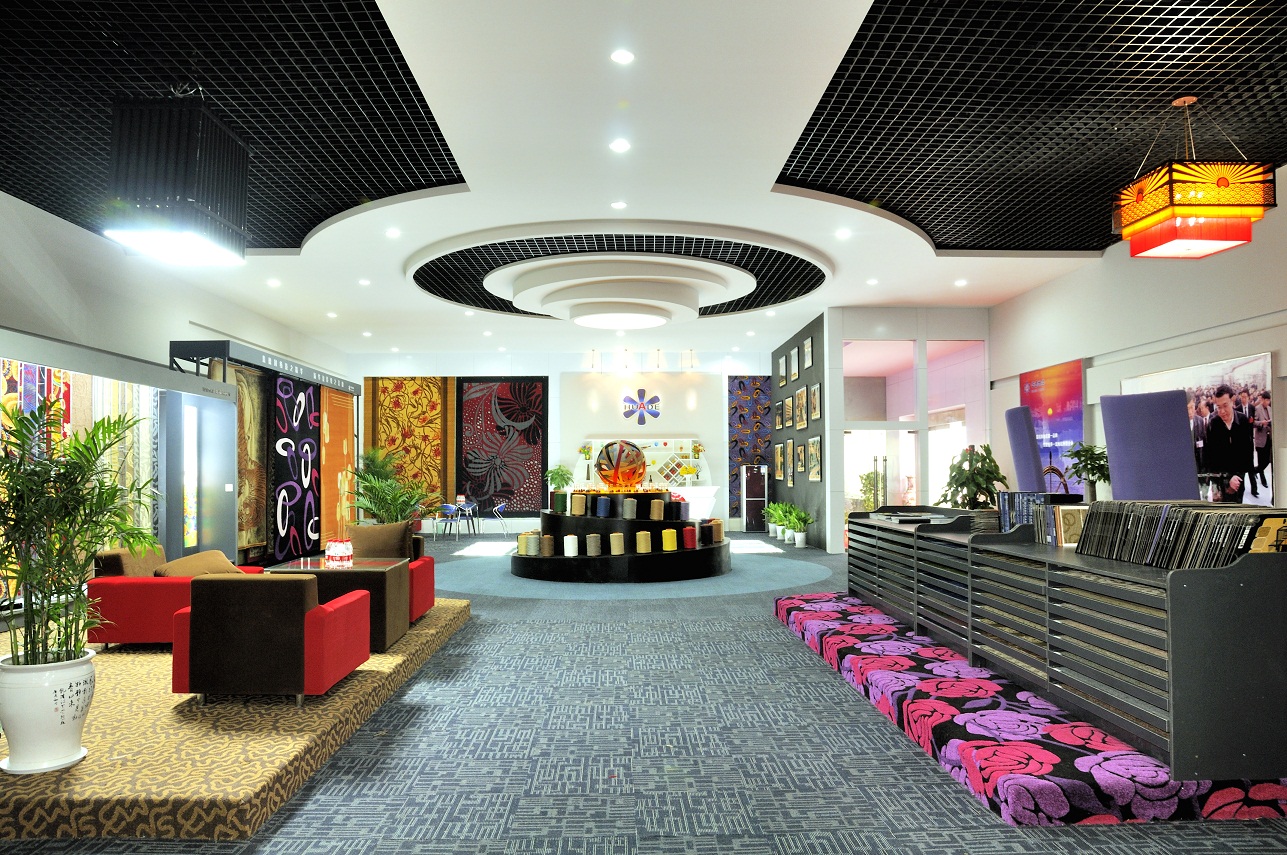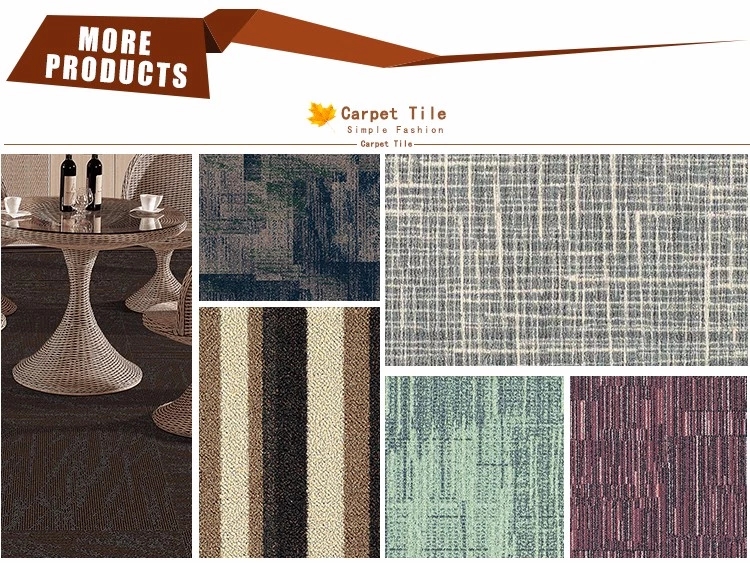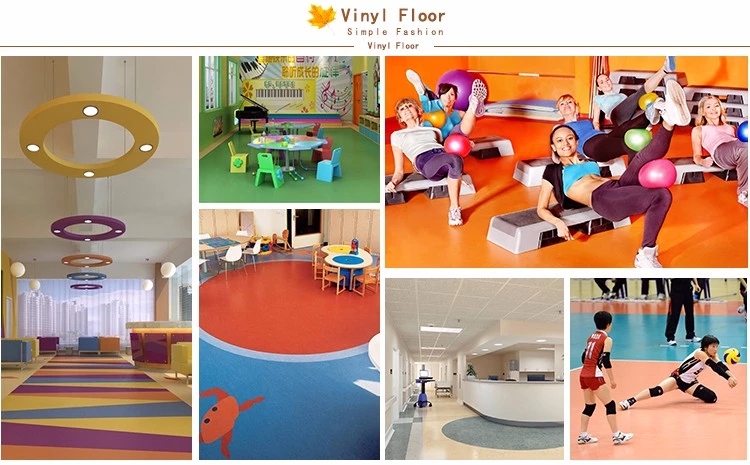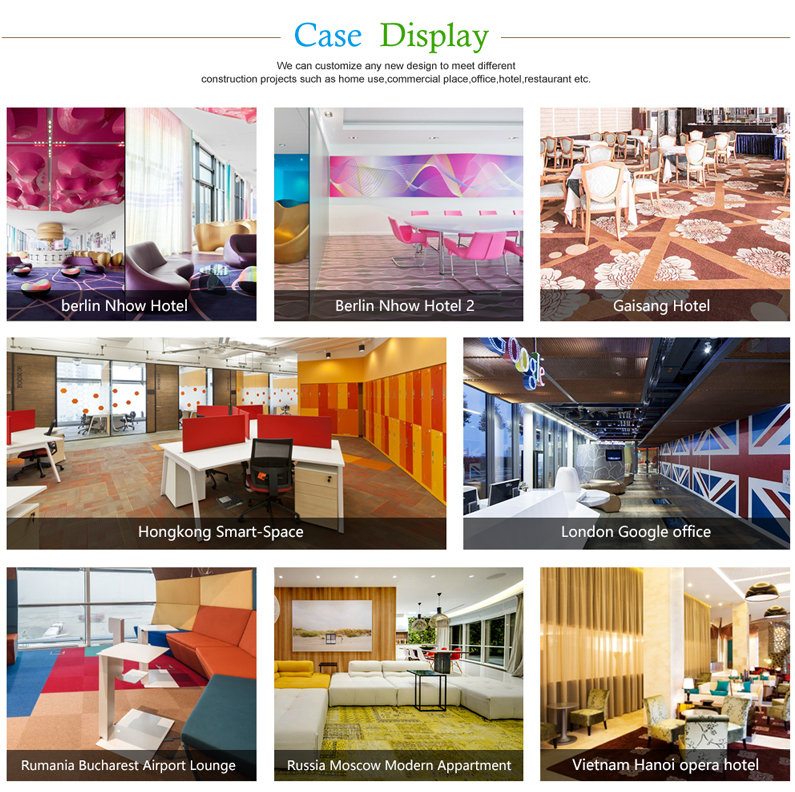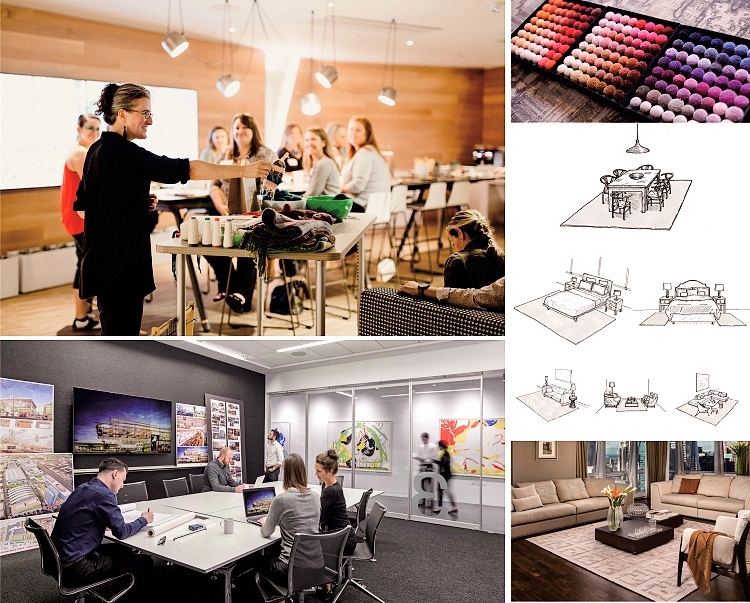 Our qualifications and honors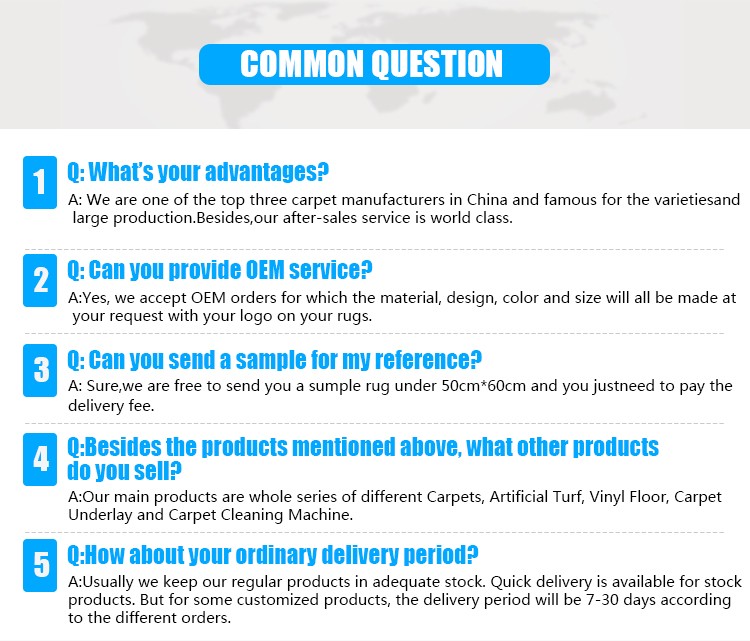 More logistics solutions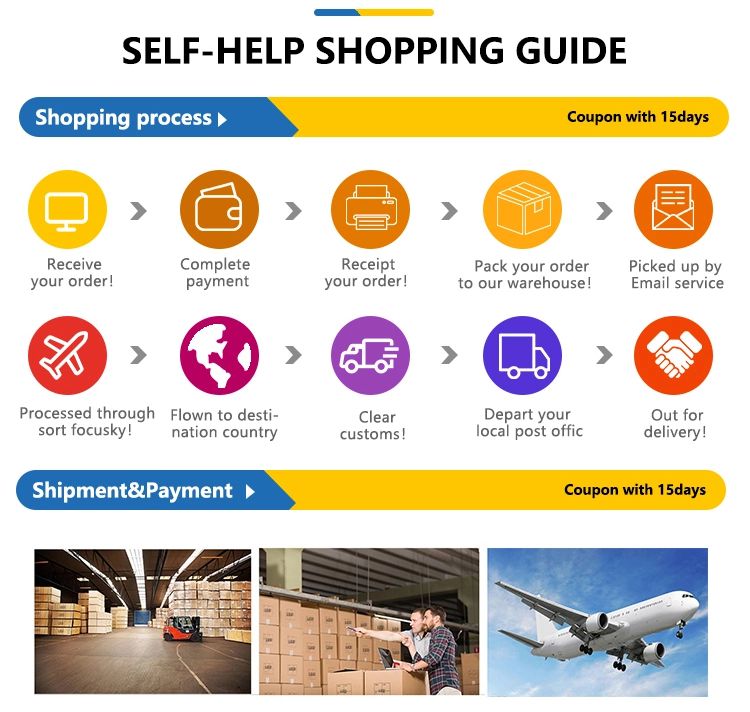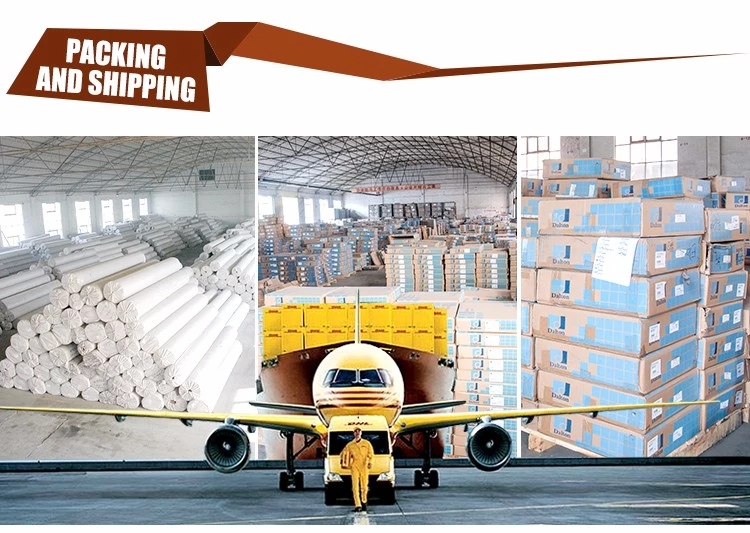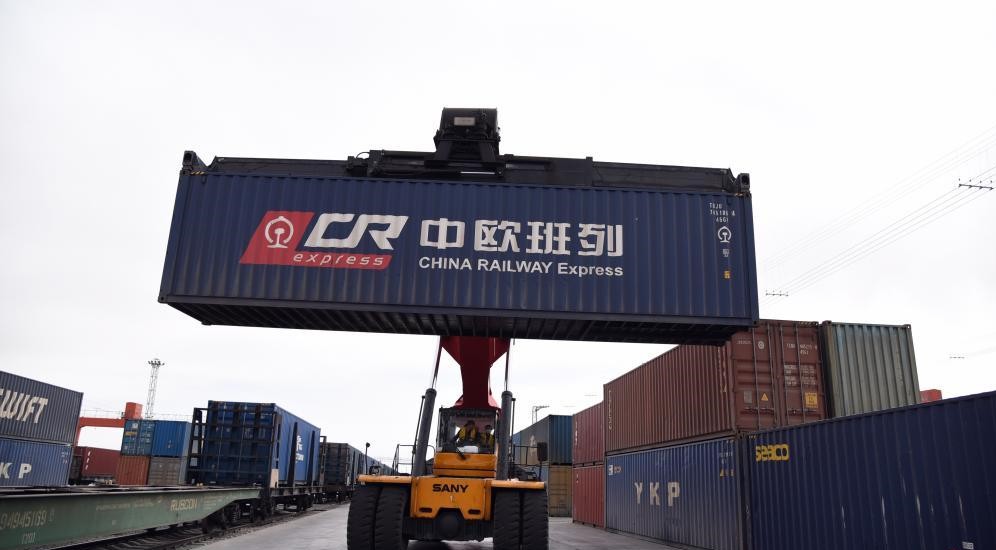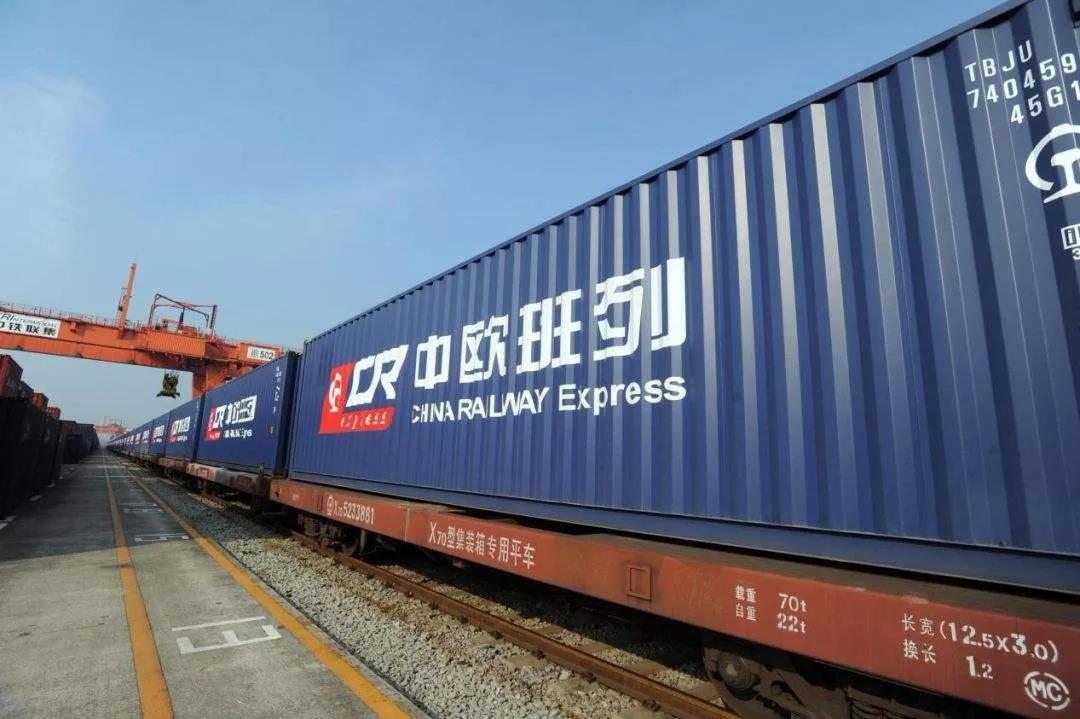 Welcome to Huade Carpet Group, we will provide you with high-quality and efficient services and solutions.